January 25th Tour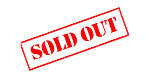 WINTER MIXED SALE— The FIRST of this year's OBS auctions is the 4th week of January. You can see bidders compete to purchase future champions. The excitement in the room is something not to miss when the bidding goes north of $1,000,000.
High-Stakes Bidding
You will:
Visit the stables and meet the trainers and owners along with the horses up for auction
Find out what a pinhooker is
Watch the auction action from the sales auditorium
Discover Superb Photo Opportunities
OBS – Ocala Breeders' Sales is a world-class Horse Breeders Sales Company that specializes in Premier Thoroughbred Sales. Horse buyers and sellers come from around the world to find Ocala horses.
Do NOT wait to reserve your spot. This tour always sells out.